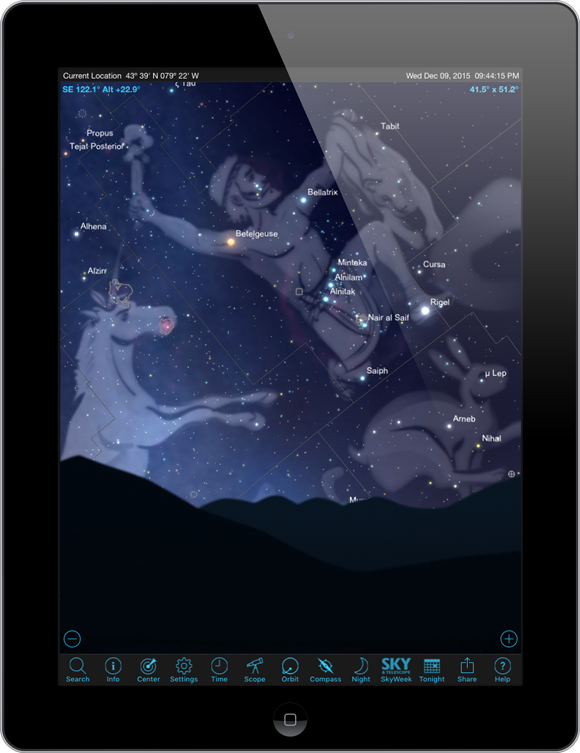 As reviewed in Sky & Telescope magazine SkySafari 3 was "revolutionary" and a "game-changer" that can completely replace your desktop astronomy software. The Mac Observer writes: "this app earns a rare 5/5 rating." Gizmodo says: "Of all the stargazing and astronomy apps available for iOS, SkySafari 3 is the best."
SkySafari 4 surpassed SkySafari 3 by creating a new look and feel, reinventing the scope control panel, adding new Advanced Search, adding new equipment lists, adding new Observing List features, plus Variable Stars, more object descriptions, a rewrite of the compass mode, deeper databases, and much more!
Now, SkySafari 5 makes the best mobile astronomy app even better! We've improved the interface again, added complete support for iOS 9, added iCloud synchronization, and Apple Watch Support! Also, we've added a Digital Sky Survey Viewer, a new 3D Galaxy View, and still so much more. SkySafari 5 isn't just a makeover - it's a stellar evolution.
SkySafari 5 comes in three versions - Basic, Plus, and Pro. All three versions require iOS 8+ or later. All three are "universal" apps for iPhone, iPad, and iPod Touch. And all three are exclusively available on the iTunes Store.